The Cryo-Electron Microscopy (cryo-EM) Core at the Penn State College of Medicine was established in 2020 through the financial support of the Office for the Vice Dean of Research and the Pennsylvania Department of Health Tobacco Settlement Funds (CURE). It was built to meet the modern demand for molecular imaging of both purified and cellular structures, and contains instruments for sample preparation as well as data collection.
The crown jewel of the facility is a state-of-the-art Titan Krios (Thermo Fisher) cryo-transmission electron microscope that is fully equipped for automated data collection. In addition, the facility housed a JEM 2100 (JEOL) screening microscope and an LSM-980 (Zeiss) Cryo-Confocal microscope.
Faculty directors Matt Swulius, PhD, and Kenneth Lee, PhD, have more than 20 years of combined experience in cryo-electron tomography and single particle analysis applications. They are available, along with facility manager Jennifer Sloppy, PhD, to provide guidance, training or data collection for researchers at the College of Medicine and elsewhere.
New to cryo-EM? Please reach out for a tour and free consultation.
Instrumentation and Services
Titan Krios G3i
Titan Krios G3i (Thermo Fisher Scientific), 300 kV, equipped with Volta Phase Plates, Gatan Bioquantum energy filter and K3 direct electron detector (6k x 4k). This state-of-the-art cryo TEM is optimally equipped for the highest quality and highest throughput cryo-electron tomography and single particle data collection. This instrument is housed in room 149, NMR Research Facility, 30 Long Lane (Building 10 on the campus map).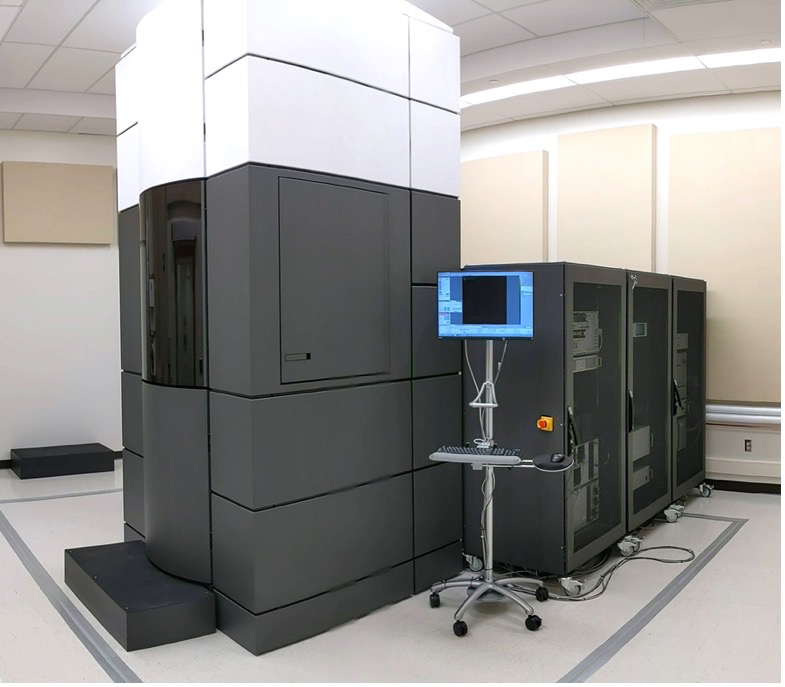 ---
JEM 2100
JEM 2100 (JEOL), 200 kV, equipped with cryo box, Gatan side-entry cryo sample holder and Gatan Ultrascan CCD (4k x 4k). This microscope functions primarily as a screening microscope for working out initial freezing conditions prior to using the Krios for data collection. The JEOL 2100 is located in C1724, which is humidity controlled BSL2 laboratory space.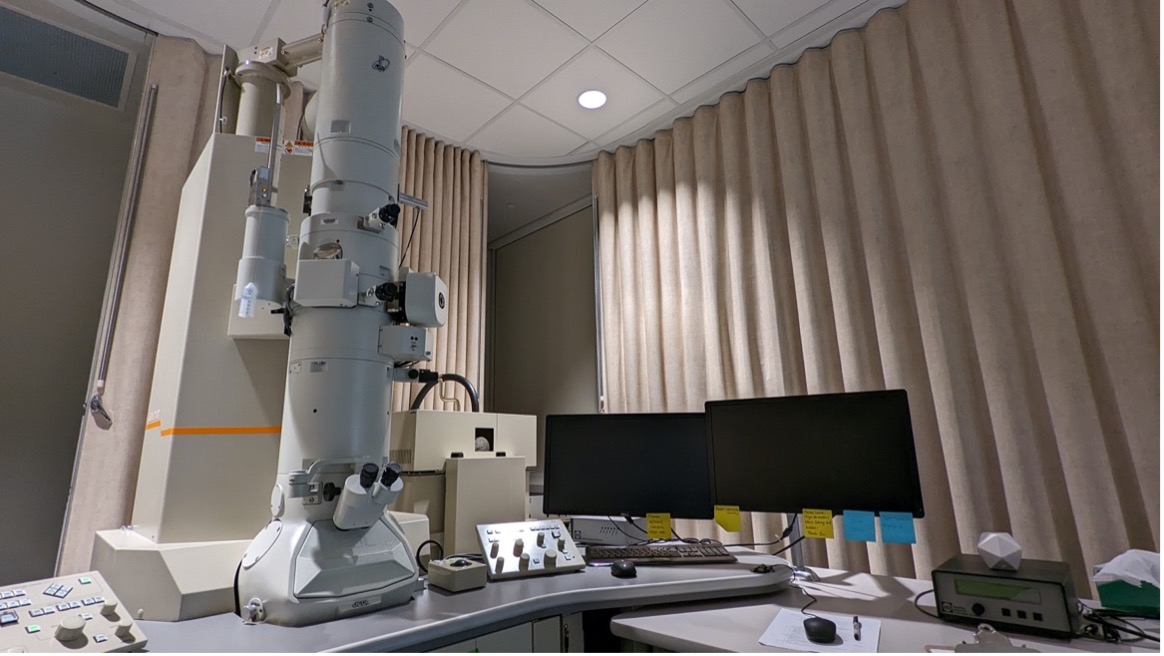 ---
Vitrobot
The Mark IV Vitrobot standardizes and partially automates the vitrification process for cryo-TEM grids, and is available in C1724.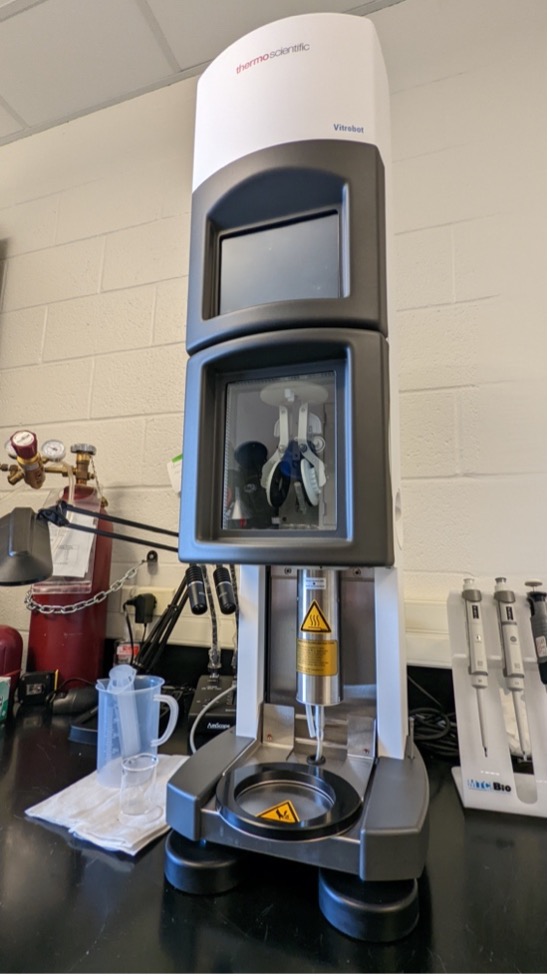 ---
Cryo-Confocal
A Zeiss LSM980 Cryo Spectral Confocal microscope is available that is equipped with Linkam cryostage and a 34 Channel (2 MA-PMT and 32 Channel High Sensitivity GaAsP Array) detector array and an Airyscan 2 Super-Resolution High Sensitivity Detector with a 7 Laser System (405,445,488,514,561,594,639nm).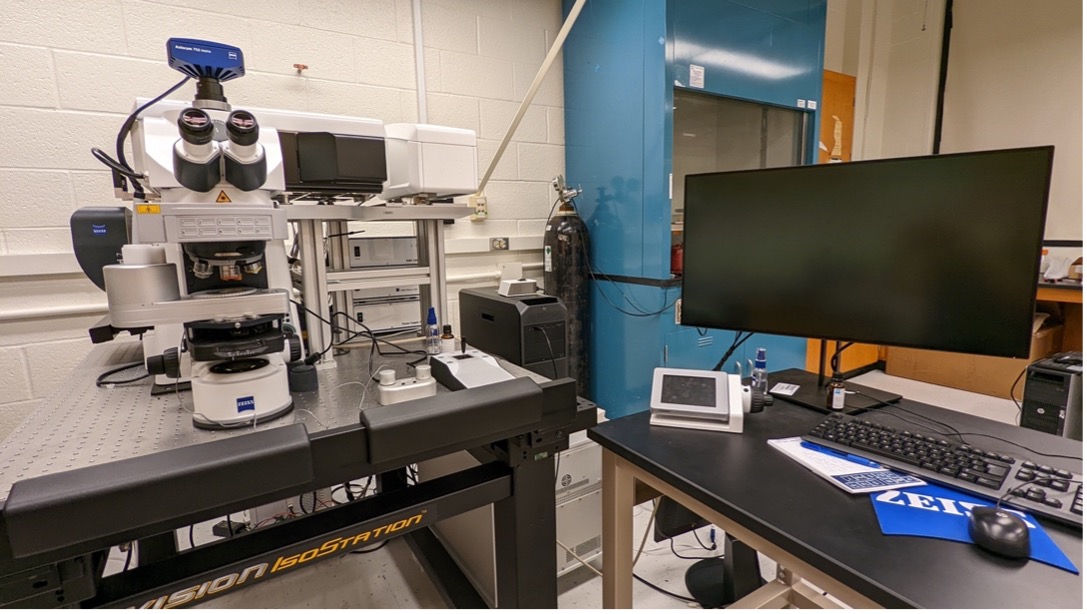 ---
Sputter Coater/Glow Discharger
EmiTech High Vacuum sputter coater and glow discharge unit is available in C1724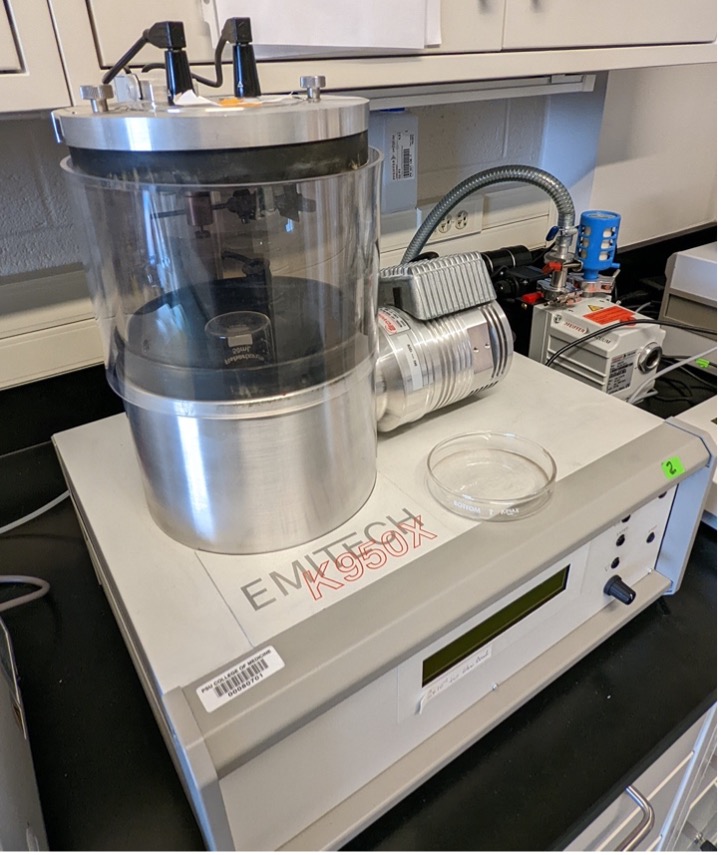 Procedures, Protocols and Forms
Work With cryo-EM