---
Penn State College of Medicine's Clinical Trials Office enhances, fosters and promotes organized, high-quality clinical research. By promoting clinical research, the Clinical Trials Office helps Penn State Health and Penn State College of Medicine meet the mission goals of excellence in patient care, education, research and community service.
Each year, the College of Medicine approves more than 400 new clinical research studies, with investigators conducting research in 1,500 ongoing studies. Many of these studies utilize the services of the Clinical Trials Office. Since its establishment in the 1990s, the office has grown to offer services such as include protocol and budget feasibility assessment, budget preparation and negotiation, regulatory and IRB submission and oversight, study coordinator services and clinical trial placement.
Request clinical research project help here
Get quick access to clinical trials-related templates and forms here
Key Tools
Latest Clinical Research News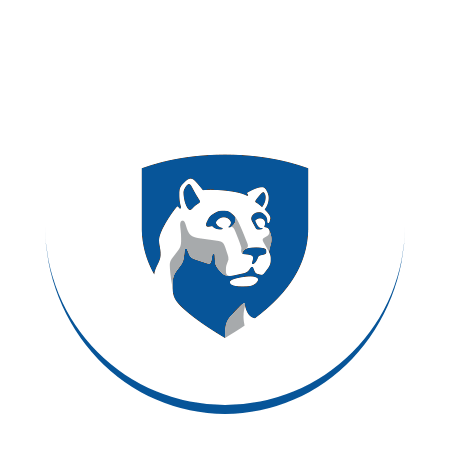 Protocol and Budget Support
The Clinical Trials Office determines protocol feasibility, analyzes the research budget and may submit regulatory documents.
Clinical Research Submission Process
Expand answer
For clinical research study proposals that do not meet the criteria to be submitted to STAR, a specific process is to be followed during IAF creation in order to provide the appropriate information about the study to CTO and ORA.
Confidentiality Disclosure Agreement (CDA)
Expand answer
Prior to protocol and budget review by the Clinical Trials Office, a Confidentiality Disclosure Agreement (CDA), also known as a Non-Disclosure Agreement (NDA), must be in place.
Payer Coverage Analysis
Expand answer
The Clinical Trials Office provides payer coverage analysis, which is a review of research-related documents to determine the Medicare billing status of both the study and the items/services provided to research subjects as part of a research study.
Coordinator Worksheet
Expand answer
The coordinator worksheet requires study coordinators to complete only a personnel costs page when submitting a study in STAR.
Study teams should upload the coordinator worksheet to STAR before attending the budget/feasibility meeting. The worksheet can be uploaded using the "Upload Budget Documents" activity on the Budget Workspace (under the Internal Budget section). Once uploaded as COORDINATOR_WORKSHEET, the document will reside in the Budget Workspace under the Documents tab.
Download the Coordinator Worksheet from OneDrive
(Penn State Access ID login required)
Patient Care Costs: Guidance for Allocating in Budget
Expand answer
This patient care guidance chart is intended as a general guideline for use in determining which items and services should be budgeted as patient care costs on a grant application. In general, patient care costs are those services that are provided in the hospital or clinic setting.
This primarily pertains to federal and federal flow-through projects.
Budget Considerations for Clinical Research
Expand answer
The following additional links provide a breakdown of startup budget considerations and guidance and resources for ongoing financial study management for clinical research.
Subject Stipends and Reimbursements
Expand answer
Effective July 1, 2020, Penn State College of Medicine and Penn State Health have transitioned away from gift cards and checks for reimbursement/payment for clinical research participants. Greenphire ClinCards will replace all previous forms of reimbursement/payment.
See Greenphire information here
For details, contact the Controller's Office (part of the College of Medicine Finance and Business team.
Device Trial Information
Note: The Medicare Administrative Contractor (MAC) for Penn State Health/Penn State College of Medicine is Novitas Solutions Inc. As of July 1, 2013, the jurisdiction is designated as JL instead of J12. Currently, Novitas is requiring faxes (see template in OneDrive; Penn State Access ID login required) rather than mail communications.
Overview
Expand answer
The Centers for Medicare & Medicaid Services (CMS) have established regulations for coverage of device trials. These rules are found in the Code of Federal Regulations 42CFR 405.201 – 405.215 and 411.215 and 411.406. The study qualifies for Medicare coverage if the device trial meets the criteria in the regulations. In turn, this means routine costs during the qualifying device trial are covered. Even when a device is provided without charge, the MAC must still approve the study for routine costs to be billable.
Procedure
Expand answer
For IDEs approved by the FDA on or after Jan. 1, 2015, it is the sponsor's responsibility to submit to national CMS for "Approval" – not the individual research site providers. Novitas requests certain information be sent to them before institutional claims are submitted. This "Notification" will allow Novitas to add information to their claims payment system to ensure proper processing of claims occurs.
Penn State Health will fax the "Notification" (see template in OneDrive; Penn State Access ID login required) to Novitas Solutions Inc., including the following:

CMS Approval Letter including the six-digit IDE Study and eight-digit National Clinical Trial (NCT) numbers
Name(s) of hospital/facility and their Provider Transaction Access Number(s) (PTAN)
Definitions
Expand answer
More information can be found on the Novitas Solutions website.
Investigational Device Exemption (IDE)
The FDA recognizes three regulatory classes of medical devices. For purposes of assisting CMS in determining Medicare coverage, the FDA will place all approved IDEs in one of two categories: Category A or Category B.
Investigational Device Categories: Medicare Coverage Principles
For IDEs approved by the FDA on or after Jan. 1, 2015, it will be the sponsor's responsibility to submit to national CMS and provide Penn State Health with documentation. Penn State Health/Penn State College of Medicine will contact the Medicare Administrative Contractor via fax and receive and receive a confirmation acknowledgement in return.
Category A Device – Experimental
These consist of novel, first-of-a-kind technologies. They are innovative FDA Class III devices for which the absolute risk of the device type has not been established and initial questions of safety and effectiveness have not been resolved. The FDA is unsure whether these device types can be safe and effective.
Medicare covers the routine costs of clinical trials involving IDE Category A devices effective for routine costs incurred on or after Jan. 1, 2005.
This extension of coverage only refers to the routine services performed for such a trial. The Category A device itself remains non-covered.
Category B Device – Non-Experimental/Investigational
These devices are the newer generations of proven technologies that may be in FDA Class I, II or III. Initial questions of safety and effectiveness of these devices have been resolved, and the incremental risk of this device, generally an update to an existing device, is the primary risk in question.
Medicare covers the routine costs of clinical trials involving IDE Category B devices effective for routine costs incurred on or after Jan. 1, 2005.
Medicare covers Category B devices if they are considered reasonable and necessary, and if all other applicable Medicare coverage requirements are met.
This policy does not infer that all devices classified in Category B will be covered under Medicare.
Coverage with Evidence Development (CED)
CMS provides for a coverage mechanism, referred to as coverage with evidence development (CED), in order to extend coverage for selected medical procedures, contingent upon the collection of additional data. In general, CED allows for coverage of FDA approved medical technologies and services when improvements in health outcomes have not been conclusively demonstrated. There are two types of CED:
Coverage with appropriateness determination (CAD): The item or service is covered only when specific data are submitted in addition to claims data to demonstrate that the item or service was provided as specified in the NCD (database/registry).
Coverage with study participation (CSP): The item or service is covered only after a formal National Coverage Determination request has been initiated and it is provided within a setting in which there is a pre-specified process for gathering additional data, and in which that process provides additional protections and safety measures for beneficiaries, such as those present in certain clinical trials (clinical research studies – expect to see an FDA approval letter with an associated IDE number). Sponsor is not required to show additional approval from CMS because it is already approved under the CED.
Humanitarian Device Exemption (HDE) and Humanitarian Use Device (HUD)
A humanitarian use device (HUD) is intended to benefit patients in the treatment and diagnosis of diseases or conditions that affect or manifest in less than 4,000 individuals in the United States per year.
An approved HDE authorizes marketing of the HUD. However, the HUD may only be used after IRB approval has been obtained for the use of the device for the FDA-approved indication.
The HUD may only be used in facilities that have an IRB and after the IRB has approved the use of the device to treat or diagnose the specific disease.
Medicare covers HDEs if they are considered reasonable and necessary, and if all other applicable Medicare coverage requirements are fulfilled.
No prior approval will be provided for these devices even if the patient is a participant in a clinical trial. MAC submission is no longer required. However, appropriate documentation, if requested, supporting the medical necessity of the procedure/device for the beneficiary must be made available upon request.
Working with the Electronic Medical Record (EMR)
Penn State Health Milton S. Hershey Medical Center uses the Cerner Millenium system/PowerChart as its EMR. The Penn State Health CareConnect project, which launched in 2018, allowed for integration of the EMR with the patient billing system.
A full set of CareConnect help resources are available on Cerner Wiki (Cerner login required). Specific resources for clinical trials are highlighted here.
CareConnect applications are accessed by clicking the CareConnect desktop icon on any workstation at Hershey Medical Center.
For External Reviewers: Accessing Patient Records in PowerChart
Expand answer
Special instructions have been developed for research external reviewers accessing patient records in the Cerner Millenium PowerChart system.
Using PowerChart: Alerts Tab and Interdisciplinary Narrative Note Entry
Expand answer
In PowerChart, clinical trials information is documented and viewed in several places.
Information on how to view and modify clinical trials information, including adding an interdisciplinary narrative note and finding the clinical trials flag on the Alerts tab, and is available on Cerner Wiki.
See walkthrough of PowerChart documentation for clinical trials
(Cerner login required)
Using PowerChart: eMessaging
Expand answer
In PowerChart, eMessage Pools allow for a notification to be sent to a group of users who are part of a message pool. This is especially helpful when a research participant who is identified by the Alerts Tab has an OOS created for any ER visit, inpatient hospitalization or observation stay.
Admission notifications can only be sent to a message pool, not individual email accounts. Message pools can also be used for clinical staff to send messages to a research team.
Information on how to set up and use eMessage Pools can be found via the Cerner Wiki, including:
See all eMessaging guides on Cerner Wiki
(Cerner login required)
Other information on eMessaging can be found in the CareConnect Infonet section (internal access only; Penn State Health ePass login required).
Using the Relationship Management Tool
Expand answer
Because of increasing concerns about cybersecurity and HIPAA, Penn State Health provides a Cerner tool that allows the organization to limit the visibility of external monitors/auditors coming to the site to review EMR data for participants enrolled in clinical trials.
In the Relationship Management Tool, study teams can create a patient list and assign that list to specific monitor(s); then, those monitors will only be able to see patients for that particular study and not have access to the entire EMR.
Regulatory Binders
Hard-Copy Regulatory Binders
Expand answer
Regulatory Binder Instructions
This guide is adapted from the Partners Human Research Quality Improvement Program and Enterprise Research Infrastructure and Services, in affiliation with Harvard Catalyst.
Purpose
A regulatory binder assists sites in achieving and maintaining regulatory compliance and ensuring the highest standards of human subject research. The binder also provides:
Guidance for organization and record-keeping
Assistance with proper study documentation and successful study management
Access to additional information and online resources, such as IRB/HRPP policies, guidelines, forms and federal regulations
A set of regulatory binder dividers is available to assist investigator-initiated study teams who are creating their own binders.
Each binder divider outlines the regulatory requirements, institutional policies and GCP guidelines for organization and record-keeping that pertain to that section. The bottom of each binder tab includes QI tips, links to QI tools and references for applicable requirements.
General Guidance for Using a Regulatory Binder
The regulatory binder should be established at the beginning of the study, prior to enrollment.
Keep the regulatory binder current and up-to-date.
Each team should identify the individual(s) responsible for maintaining the binder and ensure that this person is on file with the IRB as contact person to ensure that all IRB correspondence and documents are received/filed in a timely manner.
Store binder in a safe and secure location, but accessible to study staff at all times. If sections of the binder are stored in a separate location (centrally filed) or maintained electronically, write a signed and dated note-to-file indicating the location and who maintains them. File the note behind the tab to which it applies.
Subject-specific documentation and information (e.g., signed consent forms, test results and completed case report forms) should be maintained separately within the subject-specific binder/file.
Customize the binder to meet the needs of the protocol. The sample tabs are a template. Teams should include only sections pertinent to their protocol, omitting unused sections and adding sections as needed. (See "Applicable sections" below for more information.) Teams unsure of what sections to include/exclude should contact Research Quality Assurance to clarify.
Applicable Sections
Depending on the nature of the research, some tabs may not be required. Use the list below to ensure that the applicable sections are maintained.
All studies
Protocol
Staff CVs
Staff licensures
Logs
IRB documents
Consent forms
Data collection/CRFs
Study-specific
Lab documents
NIH
Sponsor
Drug/device accountability
FDA
Financial disclosure
DSMB
Templates
REDCap Electronic Regulatory (eReg) Binders
Expand answer
Penn State's electronic regulatory (eReg) binder is a REDCap project adapted by the Department of Public Health Sciences Data Management Unit from the eReg binder developed by the Partners Human Research Quality Improvement Program and Enterprise Research Infrastructure and Services in affiliation with Harvard Catalyst.
The purpose of the eReg binder is to assist investigators with the electronic storage and organization of the regulatory documentation used in human-subject research for tracking and reviewing the implementation of clinical research protocols approved by the Institutional Review Board and Research Quality Assurance at Penn State College of Medicine.
The binder is a flexible tool and can be utilized by single and multi-site studies and customized to meet the needs of a specific research protocol.
The eReg binder is divided into multiple sections, each of which contains templates designed to help investigators achieve and maintain regulatory compliance and adhere to federal, institutional and Good Clinical Practice guidelines for research involving human subjects.
The eReg binder templates are for investigator-initiated trial use. Sponsored studies should follow sponsor guidelines for storage of regulatory materials.
For questions related to eReg binders, email eReg@pennstatehealth.psu.edu.
The following documents may assist with eReg binder creation.
Commonly Used Research Acronyms
Penn State, Penn State Health and College of Medicine Acronyms
Expand answer
Additional Resources
Contact the Clinical Trials Office