Learn more about the services provided by the Molecular and Histopathology Core.
Routine Histology – Processing, Embedding, Sectioning, and Hematoxylin and Eosin Staining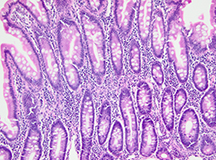 Fixation and processing of human and animal tissues, as well as cultured cells and tissues Paraffin embedding and sectioning of tissues
Embedding and cryostat sectioning of fresh, frozen tissues
Routine H&E staining of human and animal tissues, as well as cultured cells and tissues
H&E staining for paraffin or frozen sections
Histochemical Stains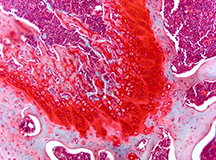 Histochemical staining of paraffin or frozen tissue sections
PAS
Masson Trichrome
Toluidine Blue
Gomori's Aldehyde Fuchsin
Safranin O
Verhoeff Elastic
Cresyl Violet
Ability to develop and optimize histochemical stains for any tissue type or staining need
Immunohistochemical Stains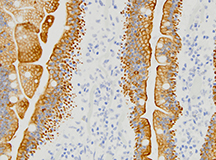 Immunohistochemical staining oh Human and animal tissues, as well as cultured cells and tissues
Ability to validate and develop protocols for any antibody
Mouse-on-mouse/rat immunohistochemistry
Chromogenic and fluorescent detection methods
Dual and triple IHC techniques
All IHC performed on an automated Ventana Discovery XT stainer
In situ Hybridization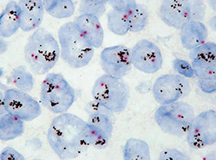 Chromogenic or fluorescent in situ hybridization protocols
Ability to develop and optimize protocols for your specific probes
All hybridizations protocols performed on an automated Ventana Discovery XT stainer
Tissue Microarray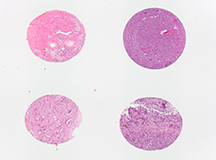 Paraffin tissue microarrays (TMAs) can be created with any combination of human tissue, animal tissues
or cell culture pellets
Custom-sized and configured arrays are constructed using the Beecher MTA-I
Tissue core sizes can range from 0.6 mm to 2.0 mm, providing from 40 to over 200 sample cores in one
paraffin block
Microarray slides can be stained using a variety of histochemical or immunohistochemical reactions
Laser Capture Microdissection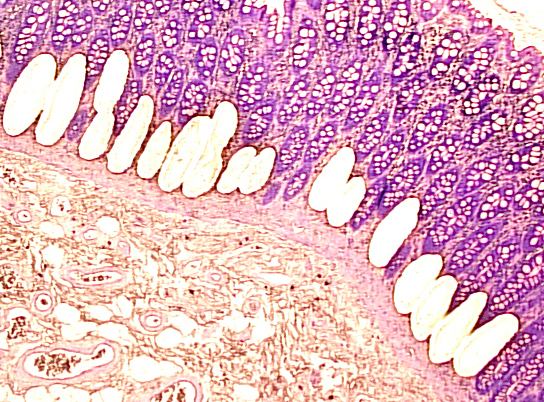 Zeiss PALM Microbeam LCM
Capable of isolating cells, tissues, or stromal matrix from either frozen and paraffin sections
Ideal method to insure the purity of the starting material for downstream proteomic and genomic applications
Capable of operating on an RNAse free level to insure high quality samples for genomic studies
Archival FFPE Human Tissue Samples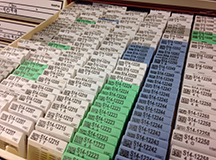 Archival collection consisting of over 40 years of surgical pathology FFPE specimens
Searchable database enables the investigator to locate specific patient, tissue or tumor types
Ability to collaborate with anatomic pathologists to assist in the identification and selection of study samples along with the interpretation and scoring of results
Perfect for use as control tissues, study samples or TMA sources
Capable of isolating DNA or RNA from samples
Contact Us
For all technical and project-related questions about the Molecular and Histopathology Core, please contact Marianne Klinger, Research Technician, at mklinger@pennstatehealth.psu.edu or 717-531-1044.
For lab management questions, please contact David Degraff, PhD, Director, at ddegraff@pennstatehealth.psu.edu.