The background image is Woman staring at camera after receiving vaccine
Are you interested in getting the COVID-19 vaccine?
Individuals 16-69 years old may be eligible to participate in a vaccine research study at Penn State College of Medicine sponsored by the National Institute of Allergy and Infectious Diseases at the National Institutes of Health.
The goal of this study is to better understand how individuals with severe allergies and mast cell disorder react to the Pfizer-BioNTech or Moderna COVID-19 vaccines and if certain factors increase an allergic reaction to these vaccines.
Researchers are seeking three groups of volunteers ages 16-69:
Individuals with severe allergies
Individuals with mast cell disorder
Individuals with no history of severe allergies
All of these groups include individuals who have not received the COVID-19 vaccine yet.
Continue reading this webpage to learn more about the study and to see if you qualify.
Compensation is provided for your time and travel.
Individuals 16-69 years old with severe allergies
This group includes individuals who have used epinephrine or visited an emergency room for an allergic reaction in the last 15 years.
This includes an allergic reaction to food, a bee sting, medication and more.
Individuals 16-69 years old with mast cell disorder
You may have been diagnosed with a mast cell disorder by a doctor if you have more of a certain type of cell than is normal.
Symptoms of this kind of disease include flushing, itching, diarrhea and severe reactions that look like anaphylaxis.
Individuals ages 16-69 years old
If you do not have hay fever, asthma, eczema, or chronic hives, you likely have no allergies. To be in this group, you also cannot have a mast cell disorder.
This is called the healthy volunteer or comparison group and is an important part of clinical research.
Step 1: Visit the clinical site
If you are in one of the three groups above and are eligible to participate, you will be asked to visit the clinical trial site at Penn State Health Milton S. Hershey Medical Center in Hershey, Pa. Travel compensation is provided.
Step 2: Prove a nasal swab, blood and urine sample
These vaccines are administered in two doses. You will need to visit the clinical site twice to receive both doses. Before each dose is given, you will have a nasal swab collected for COVID-19 testing.
You will also be asked to provide blood and urine samples before and after you receive each vaccine dose.
Step 3: Receive two doses of COVID-19 vaccine (some participants may also receive a placebo)
The Pfizer-BioNTech and Moderna COVID-19 vaccines have received emergency use authorization by the FDA and have been given to millions of people in the general population.
The FDA has allowed the study team to use the vaccines in this clinical trial. All participants in this study will receive either the Pfizer-BioNTech or Moderna COVID-19 vaccine.
One out of every three participants will receive a placebo (salt water) injection before they receive the first vaccine dose.
You will not get to choose if you receive the placebo dose, or which vaccine you get. If you receive a placebo first, you will still receive two doses of vaccine, per FDA guidelines.
You will need to visit the clinical site for a third injection visit if you receive a placebo first.
Step 4: Be observed for 90 minutes
The study team will watch you for 90 minutes after each dose, to see if you have an allergic reaction. If you have a reaction, the study doctors are trained to recognize and treat your reaction.
Even if you do not have allergies, you have to stay the whole 90 minutes.
Step 5: Record your symptoms for one week
After each dose, you will also be asked to track your symptoms for one week. You can use a website to track your symptoms or a paper form the team will provide for you.
Someone from the study team will also call you to see how you're doing.
Depending on which vaccine you receive and whether you get a placebo first, your participation will end in as short as four weeks or up to nine weeks.
Important vaccine information
The background image is Man sitting in chair getting COVID-19 vaccine
After you receive your vaccination you may experience:
Pain at the injection site
Fatigue
Headache
Muscle pain
Chills
Joint pain
Fever
Redness or swelling at the injection site
Axillary (armpit) swelling/tenderness
Nausea/vomiting
These symptoms are temporary and usually resolve in a few days.
You might have an allergic reaction to the vaccine. The reaction could be mild or severe. Some symptoms of allergic reactions are rash, wheezing and difficulty breathing, dizziness and fainting, swelling around the mouth, throat or eyes, a fast pulse or sweating.
A severe allergic reaction could lead to death. The study doctors are trained to recognize a reaction and will provide you treatment. If you experience any reactions after your visit, you will need to seek treatment immediately.
The study team will give you a handout and review what symptoms to look for in the event of a reaction.
The study doctors are trained to recognize a reaction and will provide you treatment if you have an allergic reaction during the 90-minute observation. Study staff includes multiple nurses and emergency equipment to help treat a reaction.
We are also taking several steps to keep research volunteers safe against COVID-19.
This includes:
Conducting research visits remotely (from home) when possible
Practicing social distancing and using appropriate personal protective equipment (masks, face shields, gloves) during in-person research visits
Screening before all in-person research visits, including temperature checks for all employees and volunteers
Sanitation of all research spaces and equipment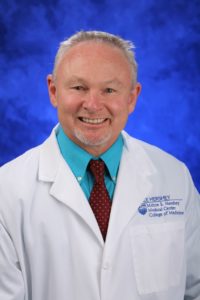 Timothy Craig, DO
Professor, Department of Medicine
Division of Pulmonary, Allergy and Critical Care Medicine
Professor, Department of Pediatrics
Dr. Timothy Craig has been a clinical researcher for more than 23 years and has participated in NHLBI asthma research consortiums, including ACRN and AsthmaNet. He is a leader in the field of allergy and immunology and has written guidelines for international management of urticaria, hereditary angioedema and rhinitis. He has more than 300 publications and around 400 invited lectures.
Dr. Craig works with collaborators in Vietnam, Cornell University and elsewhere in Penn State to study respiratory and allergic diseases. His collaborations with basic researchers in asthma include a mouse model to study how asthma affects anxiety and a mouse model to assess microbiome influence on asthma.
The background image is Hands hold a COVID-19 vaccination card
For more information
If you have any questions or are interested in participating, please contact the study coordinator, Kristina Richwine: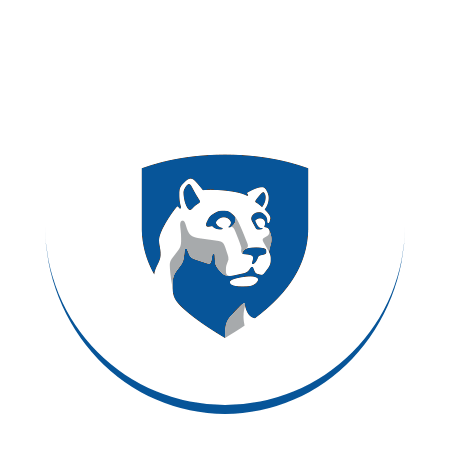 This research has been approved by the Institutional Review Board, under federal regulations at Penn State Health Milton S. Hershey Medical Center and Penn State College of Medicine as IRB #17364.