These instructions describe how to configure the Java browser for the Center for NMR Research Birdcage Builder web app.
Browser Requirements
Users of the Java app must use one of the following browsers:
Internet Explorer
Firefox
Chrome, Microsoft Edge and Safari cannot be used to run the Birdcage Builder web app.
Installing and Configuring Java
Download and install the latest version of the Java plug-in from java.com.
Open the Java control panel by typing "Configure Java" in the operating system's search.
In the Java Control Panel, open the "Security" tab. Click on "Edit Site List" to add items to the exceptions list.

Click "Add" to add an Exception Site to the list.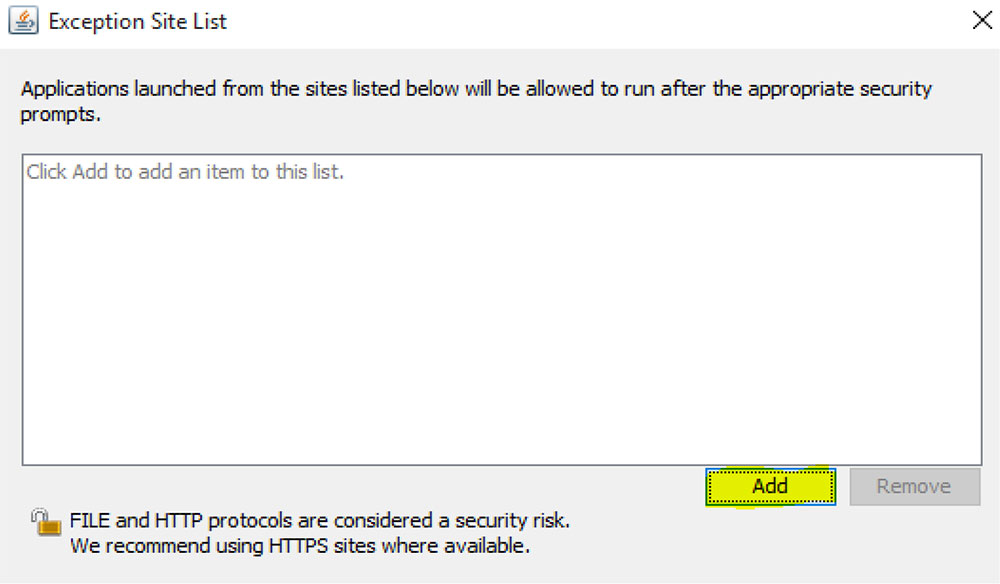 Add the URLs http://clinicaltrials.hmc.psu.edu and https://clinicaltrials.hmc.psu.edu to the Exception Site List.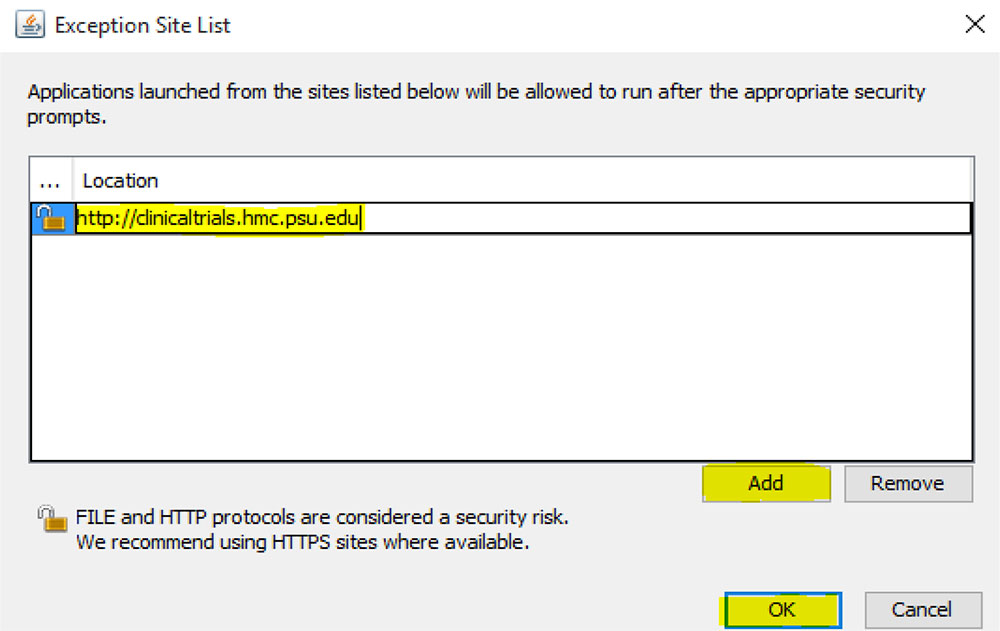 Further confirm awareness of the security risks.
Final Steps
Restart the preferred compatible browser.
Click one of the links below to choose the preferred builder and run the web app:
When prompted with a security warning, confirm running the Birdcage Builder application.
Contact
With problems using the Birdcage Builder web app, email Jeff Vesek at jvesek@pennstatehealth.psu.edu.
Get access to other versions of the Birdcage Builder app here (password required; those who have not already registered to obtain the password must register here.)